A lot of people would have seen Star Wars and if they have not seen it then they have at least heard of it and know a little bit about it.
I believe that this is due to the the variety of entry points Star Wars which includes movies, comics, books, video games, figurines and animated TV shows. This enables audiences to interact with the franchise in different ways allowing them to engage with the product more.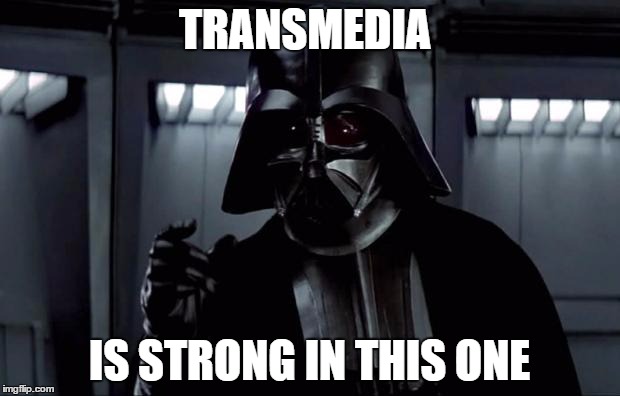 Transmedia story telling is when multiple stories are told on all kinds of different mediums.
For example this is a video that a fan created using Star Wars Lego which shows the interaction the audience has with the concept of transmedia story telling.
YouTube. (2016). LEGO Star Wars: Storm-Trippin'. [online] Available at: https://www.youtube.com/watch?v=7SpNHMwwID4 [Accessed 18 Apr. 2016].
Imgflip.com. (2016). Darth Vader Meme Generator – Imgflip. [online] Available at: https://imgflip.com/memegenerator/6742540/Darth-Vader [Accessed 19 Apr. 2016].